Learning Objectives
As a renowned global institution, our goal consists to implement training strategies that fit with current business needs.
HANDLING UNCERTAINTY
We believe in the explorative soul of design. Design options is our way to reduce and govern the uncertainty.
GETTING THE BIG PICTURE
Big pictures are made by dots. Creativity is the way dots are connected.
MAKING ESTIMATES
Design without patterns and data is style. We don't care about style.
TAKING DECISIONS
Design changes the course of actions. Without sense of direction and responsibility there is neither design neither change.
APPLYING CREATIVITY
As Castiglioni says creativity alone is like a jam without bread. We add bread to the jam.
CONDUCTING EXPERIMENTS
Design states hypothesis. Evidence based experiments confirm or reject design hypothesis.
Didactic Spirit
The programme seeks to equip students with the skills and abilities that will allow them to identify and interpret company values and product offerings, orientating them according to new models of innovation and development. It also seeks to generate the managerial skills necessary for the development of Product Service Systems that will support these companies in developing sustainable competitive advantages that will make the difference in tomorrow's market.
These key concepts, defined as the 4S of Strategic Design, are System, Society, Sustainability and Seduction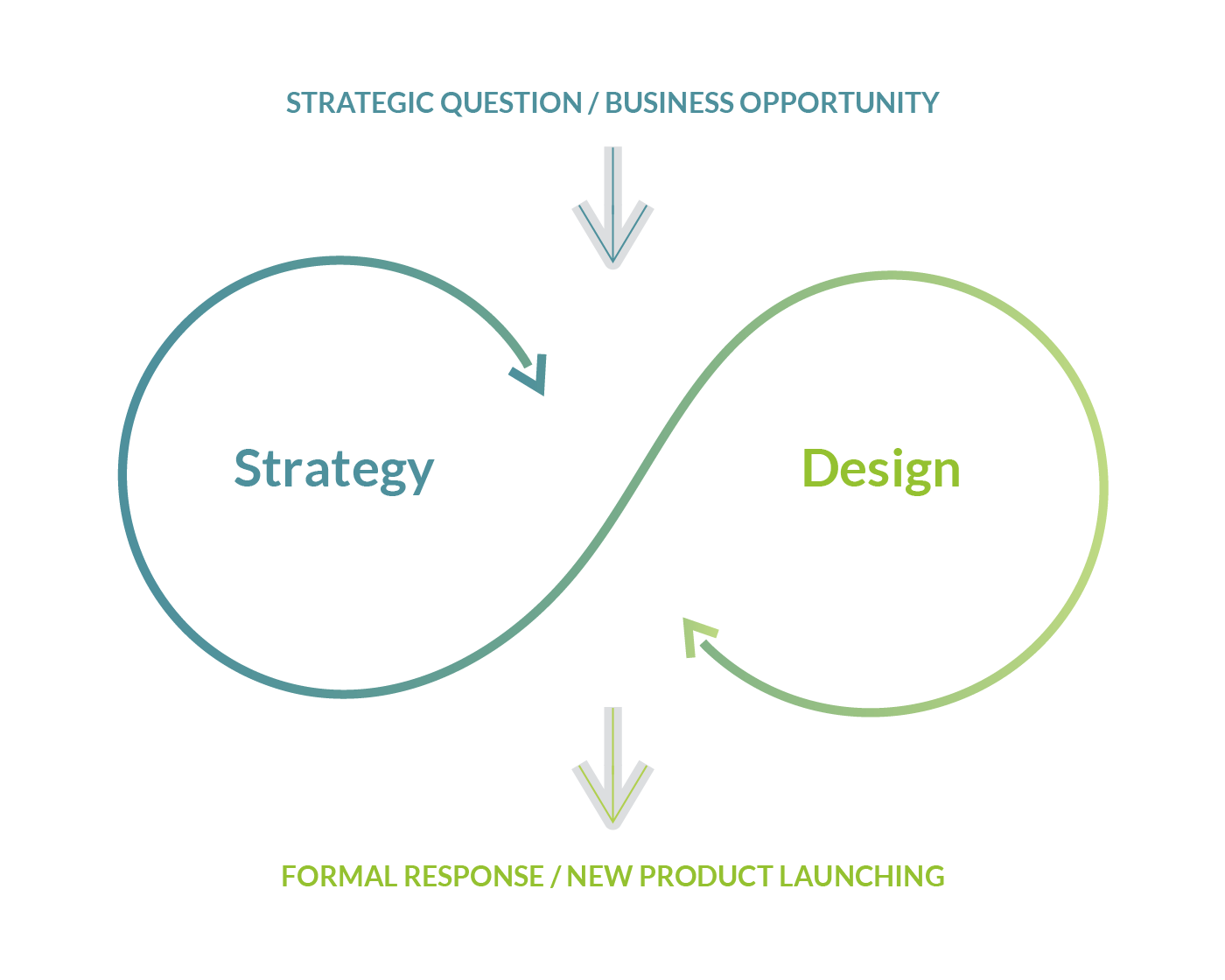 SYSTEM
The programme offers methods and tools that foster the ability to identify, decipher and reinterpret factors determining the structure of business models and their underlying value chains, in order to offer companies innovative, systemic solutions for product system innovation.
SOCIETY
The Specializing Master follows a user-centered, context-based approach to Product Service System innovation in order to improve the collective quality of life and interpret the needs of the socio-economic context.
SUSTAINABILITY
No form of innovation is truly strategic unless it is sustainable. The programme draws on our consolidated expertise in developing sustainable solutions.
SEDUCTION
The Specializing Master offers the necessary tools and methods to work on the aesthetic and experiential appeal of the Product Service System so as to develop innovative, captivating communication strategies capable of expressing its underlying values.