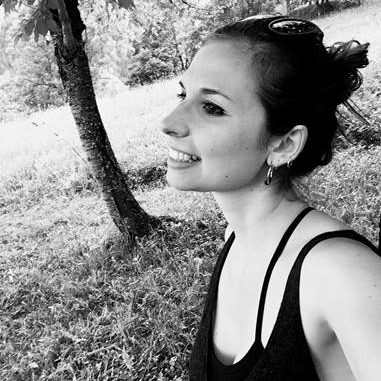 "Less is more" by Mies Van Der Rohe. Simplicity is awesome, it's just my personal philosophy of life.
I'm Giada Desandrè from Turin, Italy. I'm a young designer fuelled by passion, curiosity and thirst for knowledge. I work as Account Manager and Designer at Nextatlas, an innovative trend forecasting company that offers brands a new way to identify emerging consumer trends and inspires the creative process by using finely tuned algorithms and AI. I'm really proud to be part of such a stimulating and motivating work environment, where I can challenge myself and my skills.
In my spare time I practice pilates, I enjoy going hiking with my friends, walking in the nature and free hand drawing.
Which kind of contribution has provided to your career the MDS experience?
MDS taught me how to analyze projects from several perspectives, from design to business, from communication to management. I could explore the meaning of "innovation" and "strategy", and I learn how to effectively apply them to the design process. Furthermore, thanks to the Trend Forecasting course I took, I understood the importance for brands and agencies of identifying emerging consumer trends for their business planning, and thanks to the teacher Elena Marinoni I had the possibility to know Nextatlas and started my internship there.
Outline the MDS experience according four keywords or key adjectives
Challenge, Ambition, System, Enthusiasm
Would you suggest this experience to other professionist?
I would strongly recommend this experience to those students who want to enhance their knowledge about design and want to understand how it can be enriched with management principles. MDS encourages sharing of ideas and experiences with other professionists whose backgrounds, skills and culture are completely different . This international environment is the core value of the master.